A variety of costumes and styles to suit your event. Elegant 1920′s style catsuit embroidered with peacock feathers or dazzling white sparkles. Acts available include: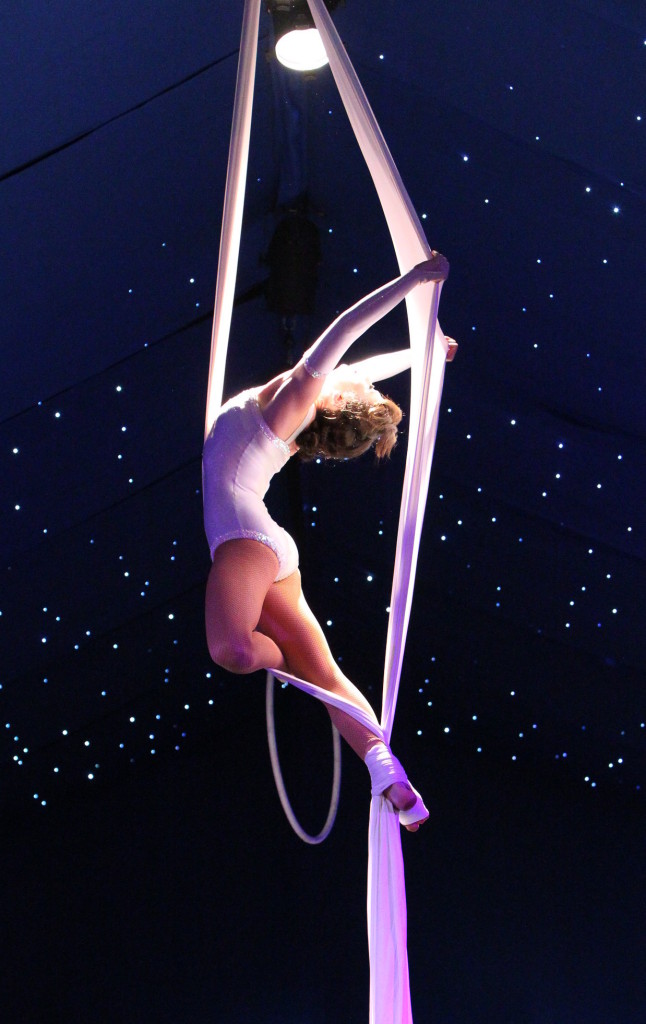 Are You Human? – incredible feats of strength and flexibility in the elegant aerial dance. Set to music with an ethereal and ethnic feel with beautiful string sections, the dancer climbs effortlessly creating beautiful patterns  and flourishes with the fabric.
Razzle Dazzle: inspired by the roaring 1920′s, shimmering sequins, a stunning showgirl style act. Music taken from the film/musical 'Chicago'. Can be adapted for a finale act with showering clouds of glitter paper and a high octane spin dangling high from only one foot! Must be seen to be believed!